After three show days, ProPak China 2020, the 26th International Processing and Packaging Exhibition organized by Sinoexpo Informa Markets, concluded successfully at the National Exhibition and Convention Center (NECC), in Shanghai on November 27. The close collaboration with the China Food and Packaging Machinery Industry Association and the China National Packaging and Food Machinery Cooperation, and their FoodPack brand, made the 3-day joint exhibition run smoothly and achieved a remarkable success.
Despite the COVID-19 crisis and the latest travel restrictions, ProPak China 2020 attracted a total of 768 exhibitors from 13 countries and regions. Although the year 2020 was marked by special challenges, the exhibition space of ProPak China 2020 grew by a 12% to 79,253m², which gave the entire processing and packaging industry a reason to enter the coming fiscal year with confidence and hope. The concurrent events: Hi & Fi Asia-China, and Starch Expo, produced a powerful synergy and a large number of end-users from upstream and downstream industries gathered here. The combined visitorship across the three events reached 29,330 professionals.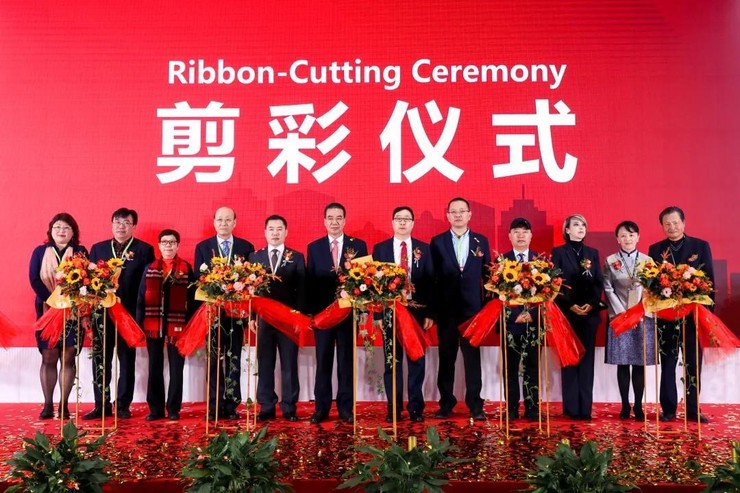 A community gathering staged by leading brands from around the world
768 exhibitors presented their products and innovations on packaging machinery, food processing, liquid processing, weighing and metering equipment, packaging materials and containers, label printing technology, industrial robots, warehousing and logistics, quality inspection equipment, and other advanced technologies in this year's exhibition.
As the premier processing and packaging event for China, ProPak China 2020 saw the presence of leading international companies from around the world, including Belgium, Canada, China, Finland, Germany, Italy, Japan, Netherlands, Singapore, Switzerland and USA.
A number of global powerhouses provided abundant choices and total solutions for improving productivity, reducing cost and solving production challenges including: Aetna, AFA, Apollo, BIHAI , BOSTAR, Fortress, DAJIANG,DANENG, Elin, Fuji Machinery, GURKI, Hengli, Huituo, HUALIAN, Ishida, JCN, Koch, Kunshan Dahe, METTLER TOLEDO, Strapack, PRECISE, Speed, Sutian, Soontrue, Thermo Fisher, WEIKEDA, Wenzhou Dajiang, Wolf, Wuhan Rentian, Xiaoteng, Yamato, Yilong, Yuedong, Yusheng, Zhejiang Brother, Zhongheng, Zhongya and more.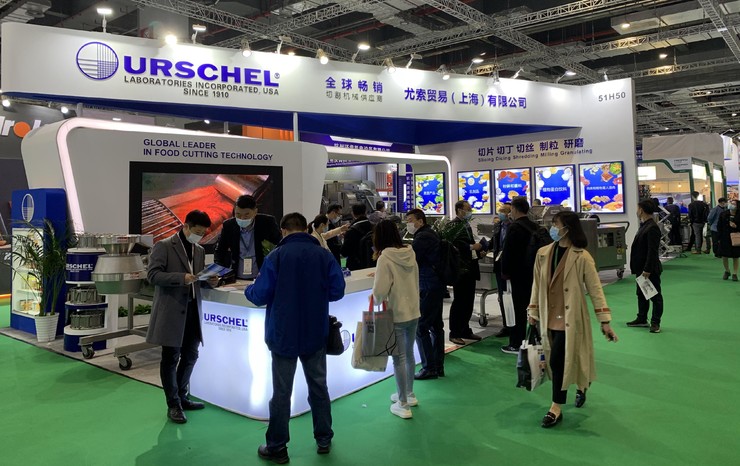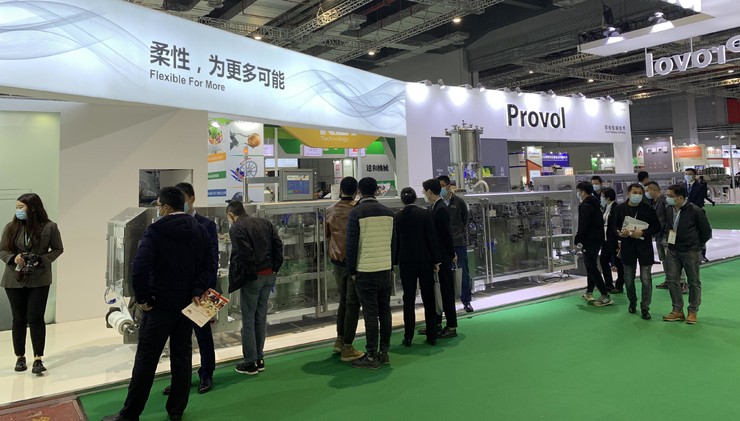 End-users from all industry sectors in attendance
ProPak China 2020 captured high attention of professional buyers and end users from all industry sectors who are from food, beverage, dairy products, FMCG, medicine, e-commerce, daily chemical and other terminal fields including: Amway, Beiersdorf, Beingmei, Cargill, China Resources Snow Breweries, Coca Cola, Starbucks, DANONE, Glico, Greenland Group, Jahwa, Jiangzhong Pharmaceutical, Johnson & Johnson, JUNLEBAO, Mars, Nestle, New Hope, P&G, Pepsi, RT Mart, SUNTORY, Tsingtao Brewery, Unilever, Wahaha, Want Want and many more.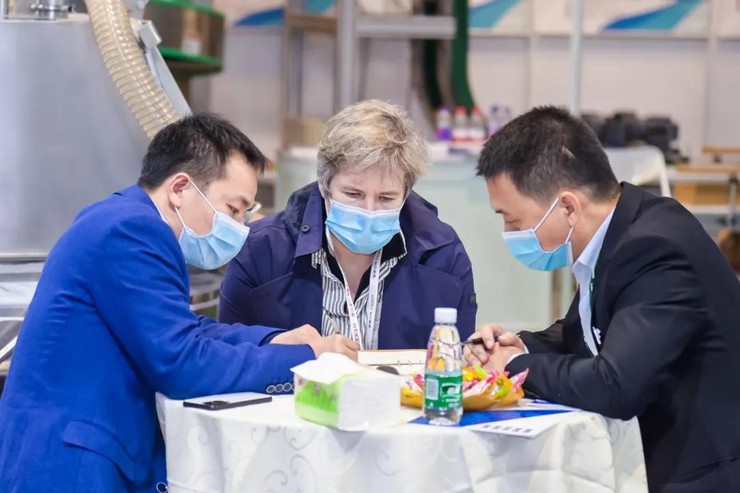 Forums focused on industry trends and challenges
ProPak China 2020 brought a number of innovative technology forums and events to discuss automation solutions for the packaging machinery industry, traceability solutions, packaging innovation, food and beverage labeling, food safety and many other topics of concern within the industry. Many famous industry experts from Festo, Johnson & Johnson, Nestle, Schneider, Thermo Fisher, Tsingtao Brewery, Wahaha, and many more well- known enterprises were invited to attend the conference, presenting a number of wonderful lectures on the collision of innovative ideas.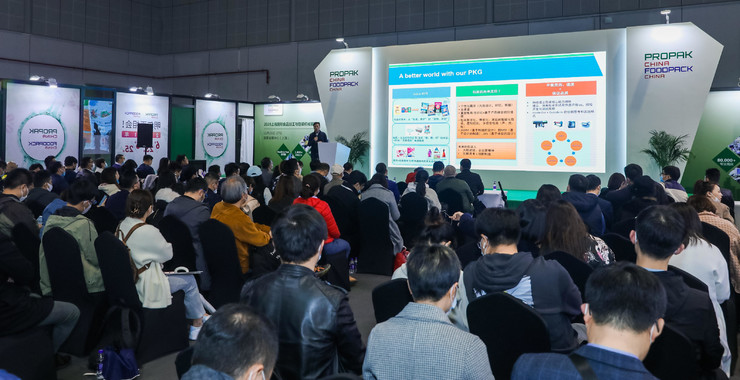 Online Matchmaking and Virtual Reality Tour engaged with global participants
In addition to the physical event, ProPak China 2020 offered a range of online solutions, especially for international participants who could not travel to China. On the online platform of "Virtual Expo Connect", everyone could virtually participate in ProPak China 2020, from the comfort of their home or office.
The virtual reality technology offers global traders an immersive 360-degree visiting experience. The participants could search for exhibitors, exchange company information, get to know products, participate in events digitally and thus gain new market insights.
Nearly 100 sessions of online matchmaking provided opportunities for local exhibitors and international traders to communicate via live chats. Thus, participants were able to generate greater reach and build their social networks in the construction equipment industry.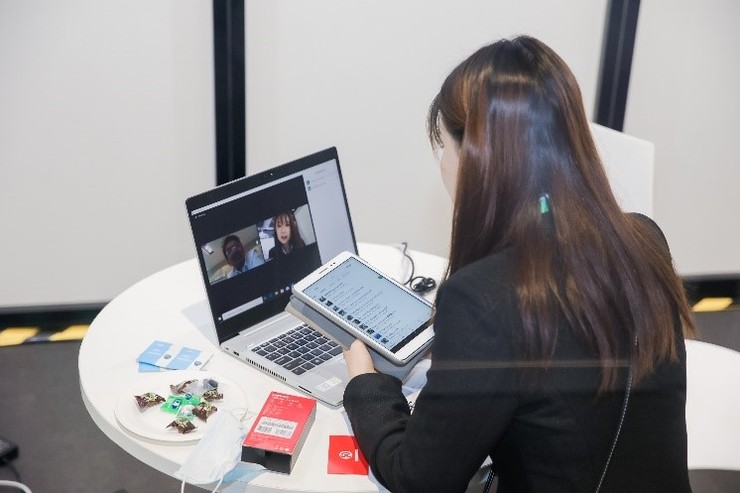 Next stop: ProPak China 2021
The next ProPak China will take place at the National Exhibition and Convention Center (NECC) in Shanghai, China from 23 to 25 June 2021.
For more information, please visit www.propakchina.com and follow us @OES_ProPak on twitter
Contact us
For more information, please contact:
Ms. Vivien Miao
Sinoexpo Informa Markets
Tel: +86-21-3339 2121
Email: vivien.miao@imsinoexpo.com